Inauguration of the photovoltaic energy installation for self-consumption with no grid surplus injection at FRUVEG in Torre Pacheco, Murcia.
GETIC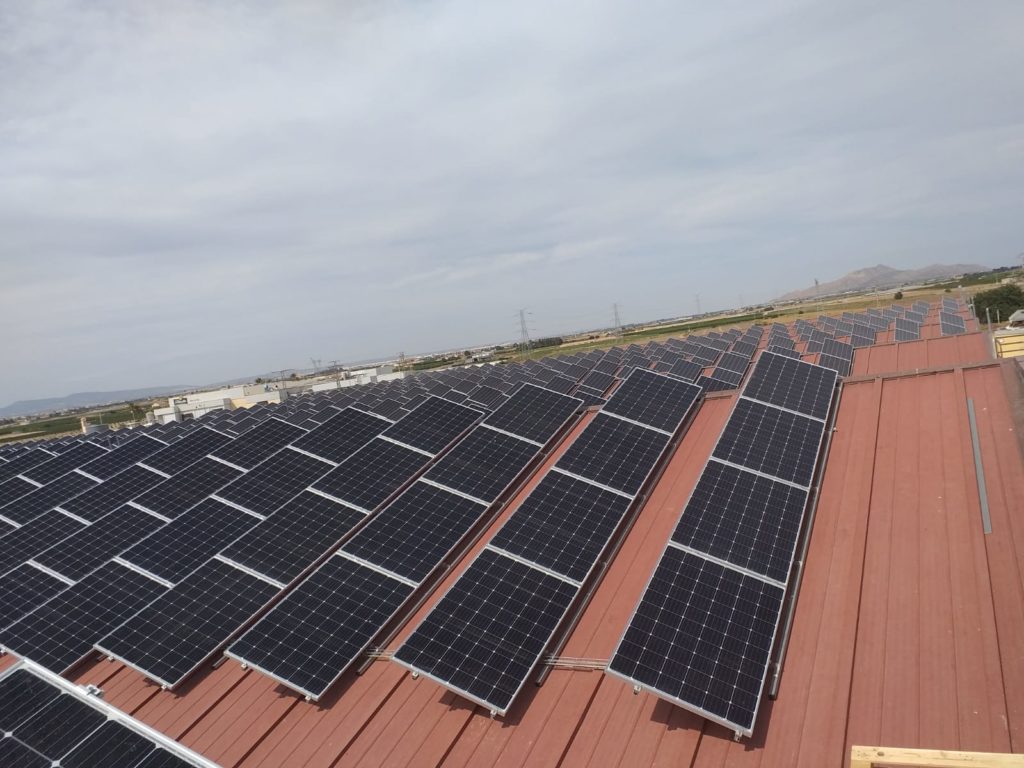 This project was developed using the turnkey formula by NEXISTEEL.
The photovoltaic system installed has a nominal power of 422,4 Kw, and 1,320 monocrystalline photovoltaic modules.
The system feeds two 100 KTL inverters and one 60 KTL, all of them manufactured by HUAWEI; with Smartlogger 3000 and Socomec Countis E43 anti-spill system. The administration of the entire system is made through the Internet by the FusionSolar management tool, which guarantees maximum demand coverage using solar energy and the absence of surpluses that can be injected into the grid. Consumption, solar production and savings are continuously monitored.
This system, like the others installed by NEXISTEEL, is part of a general strategy to improve the efficiency and management of companies' electrical energy.