Completion of the canopies at Alicante airport (El Altet)
GETIC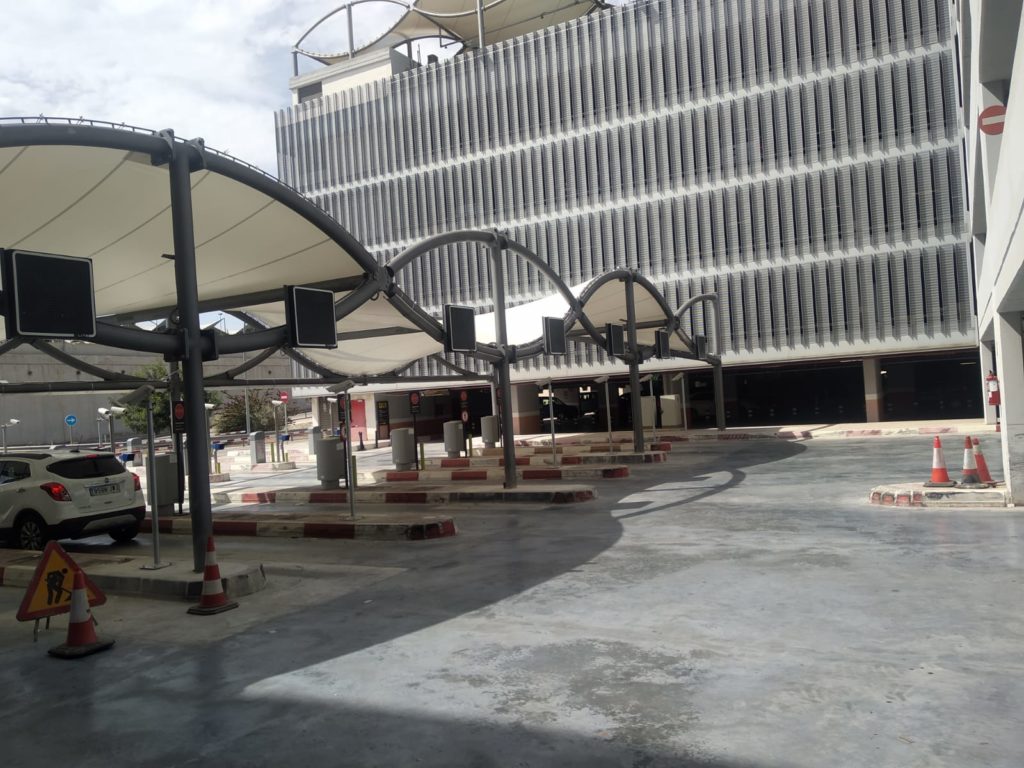 This project was developed by NEXISTEEL.
Twelve years after the installation of the main canopies of the Alicante Airport car park, Nexisteel returns to this airport with a new project. In this case, the three canopies have been created for signage and security control at the airport entrances.
These are canopies where the control mechanisms for opening the bars, security and surveillance are housed, in addition to the arrow-arrow signage of the 8 available evacuation lanes.
Structural profile: Pillars Ø323.9 x 10 mm thick and curved arches Ø219.2 x 8 mm thick.